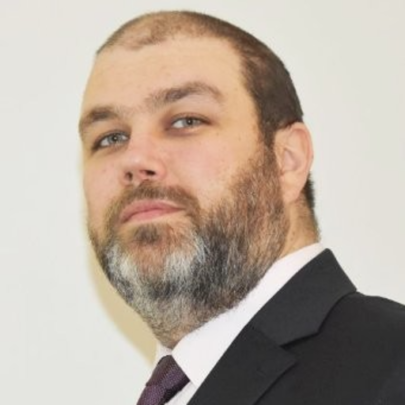 At Evina, we're ready to tackle this new year and the challenges it may bring with our newest asset, Chief Technical Officer, Stéphane Dubon.
Stéphane joins Evina as Chief Technical Officer, with an extensive background in the financial and banking world to help us continue reaching the highest tech performance in anti-fraud solutions for mobile payment. We interviewed Stéphane to get to know more about his professional background and why a low false-positive rate in anti-fraud solutions is the prime must-have. 
Welcome, Stéphane! Please, tell us about your past experiences.
Thank you, I'm excited to have joined Evina! Cybersecurity has always been my passion though I tested out a couple of different industries before getting here. I worked for 14 years in the financial world where I provided services to traders in market exchanges. This sector can get pretty wild, with trades reaching 100K per second and needing services that run 24/7, without interruptions, even during the routine software updates. I then transitioned into the banking world, where I worked as Head of Architecture. There I reinforced all the security systems through fraud prevention (KYC, Anti  Money Laundering,…) but also data leak prevention, internal scanning for vulnerabilities, pen testing, and much more.  There are without a doubt more vulnerabilities in the banking world than in the financial, which makes the job all the more exciting.
When it comes to cybersecurity, what do you believe are the most important attributes of an anti-fraud solution for clients?
Optimized latency, low false-positive rates, and the best fraud detection. These three attributes are essential for a foolproof anti-fraud solution.
Latency is key. Even when I worked in the financial realm, it was crucial to provide real-time data in the back-end and front-end systems of the software. The success of trading also lies in the swiftness of receiving accurate data to make choices. For anti-fraud solutions, latency assures that all mobile market players know right away if they are dealing with fraud or not. The time passed between the analyses and the rejection or acceptance of the transaction is incredibly important. The risks of bad latency are unsatisfied clients that abandon the purchase. A loss for all the players. It's why at Evina we track latency at all levels and layers of our solution and we create tooling to assess latency for our customers and prospects.
Fast fraud detection is a must to reduce the fraud rate. We bring fraud detection closer to end users by using edge computing. Every end user is routed directly toward the closest edge services, which increases the speed of the solution and doesn't force users to hop through different geographical regions to reach our services.
It's a cat-and-mouse game where fraudsters always try to invent new ways to get through our protection net. Our fraud analysts are always on the edge catching new fraud techs ensuring we detect and counter new methods of fraud. Nevertheless, we are also applying Machine Learning to detect frauds on a different level, detecting patterns invisible to the human eye. This is where cutting edge technology helps us improve our response to fraud.
Now, what is the one cybersecurity attribute that truly differentiates a great cybersecurity solution from one not-so-great?
I would definitely say a high-tech anti-fraud solution that guarantees low false-positives rates. The anti-fraud market, more precisely for carrier billing, is plagued by companies that promise to protect your business yet their false-positive rates are found to fluctuate from 15% to 20%. That is extremely high and it damages the client's business.
Evina has a 0.2% false-positive rate, and maintaining it low is one of our primary objectives. We are constantly at work to achieve these results. We put in place concrete measures and have dedicated specific resources to deal with false positives, such as constantly analyzing codes, data, and putting in place automatic tests. None of this would be possible without our team of experts. We are able to differentiate if we're dealing with a bot or a human, and there are very few cybersecurity companies that know how to do so.
If a false positive does pop-up, we mobilize all of our resources to understand where it came from and deal with it. Any other project becomes secondary to us because we know that a false-positive result means there is a risk of revenue loss for our clients. We have heavily invested time and resources to optimize the false-positive rate, as our clients have invested their trust and money in us.
We currently have an unmatched false-positive rate and we're betting all our resources that it's the most important investment to fight fraud, reduce complaint rates, and boost business revenues in the long term.