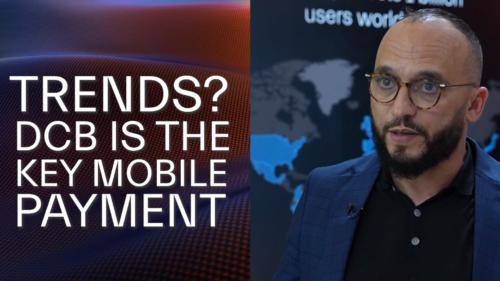 "Quick Talk with DCB Leaders" is a series of bite-sized video interviews presented by Evina and designed to keep you ahead of the curve with the latest mobile payment trends from industry leaders in DCB.
On the occasion of the Telecoms World Middle East 2023, Evina caught up with champions in the DCB industry to discuss the latest trends and what it takes to succeed in the Middle East mobile payments landscape.
In this edition, we we able to get valuable insights into the industry from:
Mohamed Benhamadi, Managing Director & Business Development at Telecoming
Rami Dahabreh, Director of Business Development at Sam Media
Mark Robinson, CEO at Infomedia
Quick Talk with Mohamed Benhamadi from Telecoming
Telecoming's Managing Director & Business Development underscores the pivotal impact of content localization in the dynamic Middle East region.
Quick Talk with Rami Dahabreh from Sam Media
Sam Media's Director of Business Development highlights the importance of clearly defining the unique value mobile payment companies can offer when entering a new market like the Middle East.
Quick Talk with Mark Robinson from Infomedia
Infomedia's CEO advocates for product-market fit, which entails aligning offerings with the specific needs of users and partners and services as the cornerstone of success.
If you're a DCB executive interested in sharing your DCB and mobile payments insights at the next event featuring Evina, please contact us at [email protected].