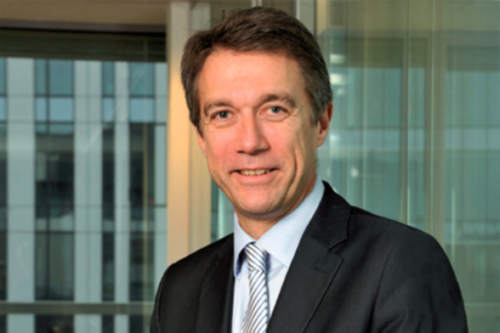 Philippe Vannier has been founding Chairman of the Crescendo Industries fund since 2004. He has led numerous investments made by Crescendo in technology companies in the fields of Big Data and Security.
In this capacity, he was the largest shareholder and CEO of the Bull Group (€1.3 billion) until the friendly takeover bid by Atos at the end of 2014. Within Atos, he was Chief Technology Officer and Executive Vice President of Big Data & Security until 2019, while remaining Chief Executive Officer of the Bull Group.
He is also President of the European CyberSecurity Organisation (ECSO) in Brussels.
As an expert in this field, we asked him about the cybersecurity challenges on the rise in the mobile era.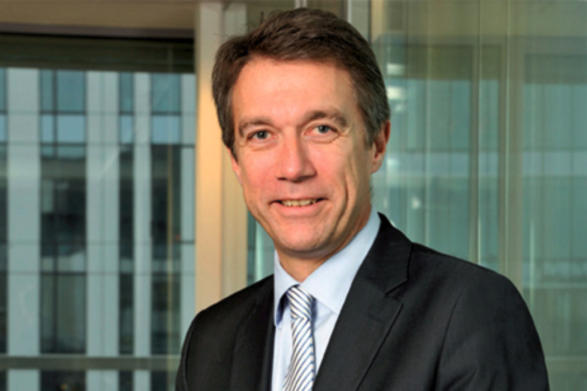 Evina has just published a case study that traces the origins and outcomes of its collaboration with the Belgian mobile phone operator Proximus. What are your thoughts on this case study?
This type of case study is very exciting as it clearly demonstrates the power of cybersecurity when it aligns with business objectives.
My understanding is that Proximus was on the verge of closing down a large part of its mobile payment business simply because it had become too complex to manage. This unnecessary complexity was due to massive and repeated attacks by fraudsters. This would have been a reaction that we have often seen with other operators. However, Proximus decided to keep its wits about it, not panic and today it is reaping the rewards of not giving in to fraudsters.
This decision to face and manage fraud proved to be more than worthwhile. Thanks to Evina's technology, Proximus contained and then eliminated fraud and thus breathed new life into its mobile payment activities.
This is a textbook case: not only does the operator now better protect its customers, but thanks to this newfound confidence, interactions are more fluid, more numerous and consequently revenues increase.
Evina embodies this new era of cybersecurity, where we are moving from a defensive to an offensive expenditure that allows access to promising new markets.
You talk about a new era in cybersecurity, what are the specifics?
The players in the Internet world are gradually becoming aware of the true potential of cybersecurity. It's not just a question of avoiding tragedies, but of having a daily facilitator and accelerator of business.
In this new era of cybersecurity, being a specialist in good protection practices is no longer enough. The crucial challenge today is to develop advanced technologies based on an in-depth knowledge of the global economic ecosystem.
This knowledge of the ecosystem allows to intervene at multiple levels where fraudsters attack and therefore to not only protect each player but also to open up business opportunities by protecting and streamlining the entire chain.
For example, in the world of mobile monetization where operators are at risk as well as advertisers, advertising agencies, merchants or payment aggregators, companies like Evina manage to intervene at all stages of interactions and with all players. This creates a beneficial chain reaction for everyone involved.
Better protected networks mean fewer barriers and manual checks, so more simplicity, more speed, more transactions and more revenue for everyone.
Does Evina have a unique market positioning?
While Evina's positioning is perhaps not unique, it is nevertheless rare in the market for two reasons.
Very often, cybersecurity companies are outside the ecosystem they intend to protect and therefore have a poor understanding of the issues at stake. In such cases, they can only protect to the detriment of turnover.
In the case of cybersecurity companies that are part of the ecosystem, they often have links to certain actors which creates conflicts of interest and prevents the establishment of healthy relationships based on trust.
This is why companies like Evina, who combine technical expertise, neutrality and knowledge of sectoral issues, are rare, yet essential for the long-term growth of the market. This makes them all the more valuable.
How do you see the market evolving in the coming years?
Today more than ever, the Internet has the potential to be a formidable tool for prosperity.
The increase in fraud, however, limits the full realization of this potential: barriers have been erected that were supposed to protect but which have above all prevented free trade.
To gain a little more flexibility while avoiding the criminals, many have taken refuge in secure environments run by giants, all American. This strategy, though comfortable, is not without consequences. Aside from the Cloud Act, which is a pass on your data that the American authorities claim as their own, it always comes at a higher cost than expected.
It's a sub-optimal situation that makes too many losers to last forever.
So we already see companies like Fortnite questioning Apple's hegemony by leaving its closed environment.
All companies that wish to escape the pincers between the taxation of GAFAM and the theft of criminals are in dire need of protection. This is why I believe in the emergence of these new high-tech companies that know how to align mastery of cybersecurity and business challenges.
They will be crucial architects of the development of a safer and more prosperous Internet, and will undoubtedly be very richly rewarded for doing so.