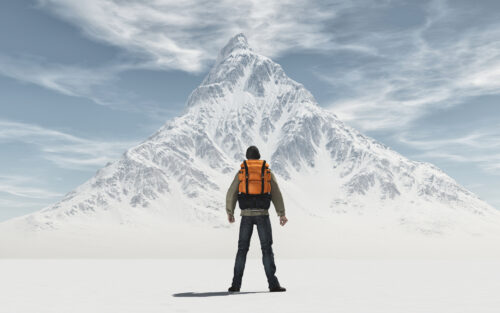 As we reflect upon human ingenuity in the face of global challenges in 2020, we're hopeful this human quality will shine through when confronted with any obstacle thrown our way in 2021.
This year we must lay the groundwork for a healthy mobile industry and business growth by relying on those who drive technological advances. David Lotfi, founder and CEO of Evina, shares the three cyber tech challenges that all businesses will face this year and the ultimate solution to overcome it all in order to build a more prosperous and fraud-free internet.
5G: A new network in its infancy stage
The much-awaited 5G is expected to cover 32% of the global population – about 2.5 billion people – by 2022, according to research by Bankr. This extremely fast network that promises reduced latency doesn't mean it's more secure compared to the older 3G and 4G networks. Unfortunately, it's the contrary, since the protocols involved are brand new, they are not 100% foolproof and vulnerabilities are being discovered all too frequently. We must keep in mind that 5G is still at its infancy stage and it will be a long run until it reaches the maturity of the 4G network. In fact, traditional attacks such as spoofing, user impersonation, and fraud are still expected, and as 5G will extend to connectivity with IoT devices – the vulnerabilities aren't limited. Whether we like it or not, 5G is the future of connectivity, so the challenge we now face and the question we must ask ourselves is: How do we securely transition to 5G considering its infant stage makes it more prone to vulnerabilities?
Paying back the cybersecurity debt
Cybersecurity issues were trending in 2020, as many companies faced data breaches and high fraud rates. The issues relating to cyber-attacks were sometimes evident, creating enormous international buzz, and sometimes less evident with mobile operators seeing customer complaint rates rise because of disregarded fraud issues. Due to a lack of time, budget, and/or information these companies have unwillingly gone to create an enormous cybersecurity debt by not addressing the security question, meaning fraud rates, complaint rates and churn rates have increased and will reach all-time high levels if left untreated in 2021. Certain markets are bound to face an upcoming crisis due to the aforementioned companies that have not yet dealt with fraud the right way.
The first step to approach fraud the right way is to make the right cybersecurity investments for your business. By investing in anti-fraud technology, made to secure your online business from advertising to mobile payments, fraud will be minimized and you will allow your business to thrive in a healthy environment. What does this mean exactly? An increase in revenue that unlocks the growth of your business to new levels.
Organized criminals betting on digital monetization
As we're all aware, the COVID-19 pandemic was and is still much more than a health crisis. The economic crisis also hit worldwide and no industry was left untouched. However, some sectors found new ways to keep growing by relying more and more on online channels to keep their business going as the digital industry remained barely untouched. It wasn't before long till organized crime found its place in this new digital reality. In fact, 2020 ended with a massive fraud operation that stole millions from online bank accounts by using emulators to mimic phones and access their bank accounts. The American telco T-Mobile also had to deal with a data breach, the second breach in a year to be exact, that stole precious data including customers' account information. Organized criminals are betting on mobile payment and investing in hackers to do the dirty work. Cybercriminals have a lot of tricks up their sleeves, and something tells me they won't be merciful in 2021. It's clear that we must protect our online business this year more than ever.
The challenges we face in 2021, from organized criminals going full-on digital to a vulnerable 5G network in its infant stage and a growing cybersecurity debt, all have a solution in common: the right cybersecurity investment. Not challenging the fraud that your company faces, and that will undoubtedly increase, is no longer an option. It's also no longer a question of dealing with fraud or not, it has come down to the survival of your company. My advice to you is: if you want to see your business not just survive but thrive in a challenging digital era, it's time to invest smartly in cybersecurity.
Sources: