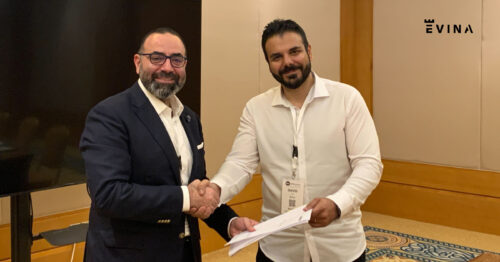 Within the telecom world, a major issue has been the strategic challenge for telcos to develop their payment activities. Indeed, while margins are eroding on voice and data, the traditional activities of telcos, the mobile payment market is growing very fast and represents a great strategic opportunity for telcos.
It is in this context that Ooredoo Oman has announced its collaboration with Evina to protect its direct carrier billing (DCB) payments in Oman.
This is a testament to the fact that Ooredoo Oman is fully committed to implementing a strategy that develops its payment services, as a new source of business and profit, and is well aware of its responsibility to protect its customers.
That's why Ooredoo Oman's CCO, Ahmed Diwan, decided to trust Evina to ensure the protection of all their transactions.
Ahmed Diwan, CCO at Ooredoo Oman.
"I'm delighted to have signed this strategic partnership with Evina. It's a step forward in enhancing customer experience by introducing an additional layer of security to protect our customers from digital harassment and fraud attacks. Evina is clearly the leader in cybersecurity for telco payment methods, and we know that by working with them we will benefit from the best technology to ensure the protection of our users. It is also the best way for us to grow our payments business to create a trusted ecosystem."
Jalal Al-Amri, Senior product manager partnerships and services at Ooredoo Oman.
"A big challenge in developing our payment business is to be able to implement efficient payment flows, such as one-click payments. This is only possible when the payment cannot be hijacked by cybercriminals. That's where Evina comes in and allows us to focus on growing our business, keeping cybercriminals at bay."
David Lotfi, CEO and founder of Evina.
"The Middle East is a fast-moving area, with many telcos beginning to realize the potential for growth in their payment business. The more forward-thinking ones are moving very quickly, and Evina is providing the security they need to grow. We are very excited about this collaboration with Ooredoo Oman, which is the beginning of our collaboration with the Ooredoo Group."