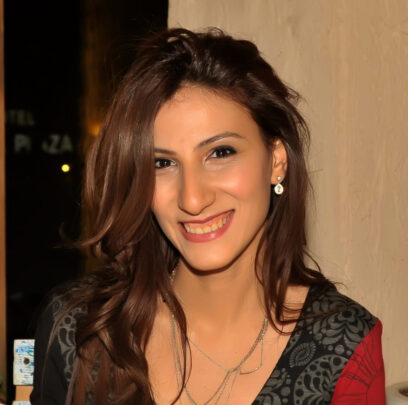 This summer, another telecoms expert joined Evina and we are happy to introduce readers to Lilit Melikyan.
Our new Customer Success Manager spent over a decade honing her skills at Orange Group in Armenia and France. We're thrilled that our partners can now benefit from even more comprehensive support from our talented team.
What are the main changes you witnessed while working for Orange across different locations and contexts?
While working for Orange in Armenia, we had built and managed to support 90% of 3G+ coverage and we saw how, in return, this resulted in the explosion of mobile Internet usage.
From this solid foundation, I've been amazed to see how the mobile space has transformed while managing the fraud issue in parallel. It shows that fraud can be managed while markets are in growth.
It's also been interesting to see the gradual replacement of traditional voice services and SMS texting with social media messaging and calling. Gaming and online media streaming have similarly become an intrinsic part of our daily lives.
Our dependence on digital solutions is still increasing and we can see this in business too. Corporations are demanding speedier services and chief amongst these is Direct Carrier Billing (DCB) that satisfies the consumer's need for impulsive buying with one-click payment.
From your experience at Orange International Carriers, what can you tell us about the way the business interacted with other parties?
I worked mostly on the A2P Messaging solution and traffic securisation, negotiating with Orange affiliates in Belgium, Jordan, Spain, Poland and Morocco. On the flipside, I also helped negotiate with aggregators and big traffic generators like Facebook, Google and Spotify. Here I learnt about the importance of using trusted routes as the activities of fraudsters are directly impacting mobile MNO's A2P revenue streams. This harms brand image and causes poor experiences for customers. By facing up to the spectre of fraud, all parties can benefit from secure traffic monetization.
I also saw witnessed first hand how different business service providers are increasingly using messaging solutions to directly communicate with their customers; sending bulk messages, confirming appointments and transactions, and more. The A2P messaging market is therefore growing rapidly in terms of traffic and the regions it can reach worldwide.
Working with all these different players at Orange has therefore enhanced my capabilities in international business management. It has also helped me to understand how the international telecom carrier and MNO ecosystem value chain is built.
How is carrier billing driving business growth in the mobile payment market?
DCB has enormous business potential with current moves to subscription video-on-demand, iGaming, e-sports, lifestyle content and overall OTT services. In addition, one can now also participate in TV polls and donate to charities via mobile. The range of applications for a phone number and SIM card are endless.
DCB combined with the ability to conduct clean transactions means trust in this new purchasing technology is growing amongst both merchants and consumers. All of this means the days of using bank cards in stores in cities like Paris will soon be over.
Anti-fraud solutions help players in the mobile payment ecosystem focus on sustainable growth and invest in new product development. Finally, detecting fraud in real-time helps to ensure secure monetization of existing traffic while also achieving maximum conversion rates.