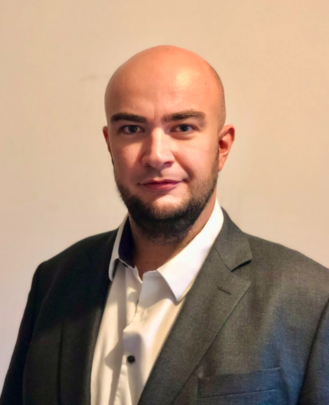 Jordan Ferlicot joined Evina's Customer Success team at the beginning of the month as our new Solution Engineer. With over six years of experience in the mobile payment industry, on both the client and technical side, Jordan brings precious hybrid insights to Evina. He will help our clients channel the power of DCB, as he personally implemented this payment solution and witnessed the impressive business results.
What role will you be carrying out at Evina? 
At Evina, I have joined the CSM team as Solution Engineer. Considering my technical expertise and my experience on the client-side, I will be helping with a range of tasks including:
Onboard clients and make sure they have a 360° vision of our anti-fraud solution.
Be the technical medium between clients and our internal team of tech experts for seamless integration on both sides.
Make sure both technical and data needs are taken into account, so that products are continuously adapted to client needs and so that we can deliver full data reports.
Now tell us a little bit about you and your experience in mobile payment.
A big part of my tech career has been shaped by my six years at HighConnexion, a mobile marketing and payment company, where I started out as a Web Developer and ended up as Lead Developer and Tech Manager. I witnessed, and also took part in, the full transformation of the mobile payment market and its exponential growth.
When I started out in this market, we talked about Value Added Services (VAS) and everything was still to be uncovered. Two years after joining HighConnexion I entirely rewrote the management system for digital subscriptions and introduced techniques like donations by SMS. This new system further developed to become the direct billing platform we know today. This is how we won over most of our online media clients, including major French media companies.
This exciting market presents so many opportunities as well as challenges regarding fraud that need to be overcome. I wanted to be part of this again, but this time I wanted to join a company like Evina, which brings an ingenious anti-fraud solution to the industry and helps companies like HighConnexion, that need an independent and cutting-edge player.
What are the fraud challenges you encountered in your previous experiences and how did you overcome them?
I've already been acquainted with fraud. While working at HighConnexion, we encountered fraudulent activities through our payment platform as most mobile payment players do. However, we dealt with fraud internally the following way: mobile operators would notice fraudulent traffic and alert HighConnexion, asking us to analyze traffic from a specific time frame. HighConnexion then had to ask merchants to give them proof of traffic. So we directly took care of managing fraud, without a dedicated anti-fraud service/solution. And we regularly received requests from major French MNOs to analyze fraud. You can see how ineffective and frustrating this can be. Even though we had the fraud issue at heart, we lacked the external expertise that only a cybersecurity-focused firm could provide.
If only we had had an anti-fraud solution such as Evina's Eyewitness, it would have been a whole different story. As the first solution in the world able to record data-enriched videos of what users actually see and do on the payment page, it would have saved time and money in complaints management. In addition, it would have helped to maintain trustful and transparent relationships with all partners and clients.