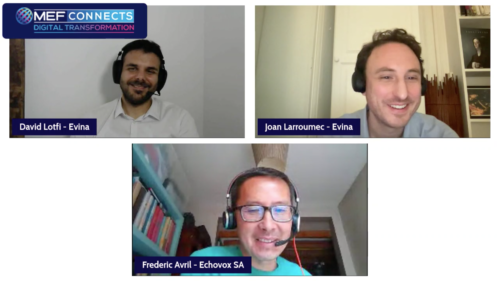 At the three-day MEF CONNECTS event this past month, Evina held a webinar dedicated to mobile payments to highlight what industry players should expect from the mobile payments of the future.
The discussion stems from the MEF's latest Payments 2021 report sponsored by Evina, on consumer perceptions of mobile payments.
To get the latest consumer insights download the free version of the MEF report here: https://mobileecosystemforum.com/mef-consumer-survey-2021-mobile-payments/
The webinar on the future battlefield of payments covered:
Why MNOs need to rely on developing their mobile payments to drive value for their business
Data's critical role in making mobile payments a competitive advantage
How high-quality anti-fraud technology and data analytics are incorporated into TrafficScreener
Echovox testimonial: a mobile monetization specialist tells us how clean data helps optimize traffic monetization
Watch the full webinar below to learn how your business can get a head start on developing efficient mobile payment solutions.