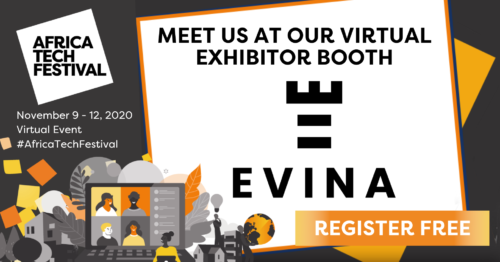 The French anti-fraud firm that successfully uncovered Africa's massive mobile fraud problem will be sharing solutions to the fact that one in three mobile subscriptions in South Africa is fraudulent at AfricaCom 2020.
From 9 to 12 November, Evina will shed light on how cellular users in Africa's most advanced economy could still be subscribed to mobile services without their consent. After Kenya, South Africa is the African country most affected by fraud that daily fleeces millions from the mobile accounts of cellular users.
AfricaCom remains the world's biggest celebration of digital transformation as hosts Informa Telecoms & Media announce a virtual collaboration between AfricaCom and Africa Tech Festival.
Fraudsters are impacting the long-term sustainability of the digital advertising and mobile payments industries, in particular, by perpetrating thousands of mobile-based fraud attempts daily.
The problem is not confined to SA and Kenya and Evina will use its presence at AfricaCom, in partnership with Business France, to explain how its DCBprotect flagship offering can help mobile carriers, mobile aggregators, mobile advertisers and others recover the over USD 3 billion lost annually to digital monetisation fraud.
Evina DCBprotect has, in fact, been shortlisted for AfricaCom's Most Innovative Product or Service Award which recognises a game-changing innovation that's provided a market with new opportunities for revenue growth or customer satisfaction.
While AfricaCom is focused on connectivity infrastructure and digital inclusion, Africa Tech Festival represents a deep dive into enterprise transformation and emerging technology. Both newly virtual events, however, have each spent over 20 years connecting and informing business leaders, technology experts and policymakers with a special interest in the African ICT environment.
"Africa is a strategic region of huge importance to Evina and the greater mobile industry because this is where strong double-digit growth is coming from. We cannot allow mobile fraudsters to gain a beachhead on this pivotal continent key to the future fortunes of so many telcos, aggregators and digital merchants," says David Lotfi, CEO of Evina.
Fortunately, Evina is now protecting up to 90% of mobile transaction activities in Ivory Coast, Morocco, Cameroon and Senegal. Evina also secures traffic in African countries such as Mali, Ghana, Congo, Kenya, Botswana, Angola and all countries in the Middle East including Algeria, Egypt, Tunisia, and Libya. The company is also expanding in South Africa and exploring partnership opportunities with many other African telecom operators.
"Our experts have a long history of on-the-ground experience in working with the African mobile industry to beat mobile fraudsters. From fraudulent app installs to click cons, our Artificial Intelligence-based protection kit detects and blocks fraudulent mobile transactions to great effect," Mr Lotfi explains.
Worldwide telcos trust Evina to safeguard their business interests as well as their end-users from mobile fraud that has the potential to generate tens of thousands of malicious transactions per month.
Evina today secures over twelve million daily transactions across 60 world markets. Evina specifically provides telcos, merchants and payment gateways with proprietary DCB technology dedicated to preventing malicious mobile apps from making payments.
Evina has already taken on mobile fraudsters in other markets and contributed to a dramatic drop in fraud in those markets. African firms need to act now if they want to ensure the future of the continent's entire mobile content and applications market.

Get your free pass here: https://registration.gesevent.com/survey/3lh1w4m2dx9nq?_ga=2.89261912.230528338.1604675549-2092478049.1596806857