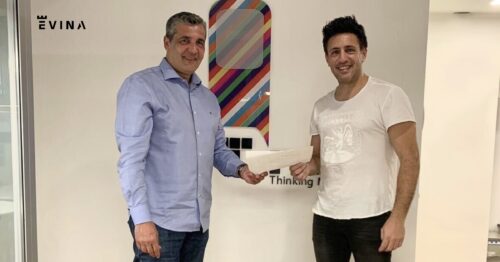 With over 20 years of experience in telecommunications and online services, T-MOB has partnered with Evina in Latin America, Europe, the Middle East and Africa to achieve newfound growth with its DCB business.
Mobile expert T-MOB and cybersecurity for mobile payments Evina initiated the strategic partnership in October 2022.
T-MOB implemented the flagship cybersecurity solution for carrier billing, DCBprotect, to detect and block all fraud attempts to DCB transactions in all countries mentioned above.
Nicolas Lizewski, CEO at T-MOB
"We've been watching Evina grow for some time and invest in cybersecurity protection for mobile payments in Latin America, where our headquarters are located. Their growth and quality of technology are unmatched by any solution in the market today, making our choice of a cybersecurity solution effortless."
David Lotfi, CEO at Evina
"T-MOBis experiencing an outstanding expansion of their operator billing business and with our cutting-edge cybersecurity technology, they will be able to differentiate themselves and take their growth to the next level by unlocking new revenue opportunities. The Latin American market will see an increase in revenue for DCB as other players in the mobile market follow in T-MOB's footsteps."