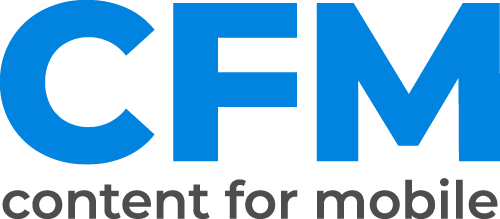 Evina, the leading specialist in cybersecurity for mobile payments, and CFM (Content For Mobile), a market-leading mobile content provider, are working together to protect the European mobile market.
CFM works with a wide range of major gaming brands and connects them with leading mobile carriers worldwide. Although it has a strict no-affiliation policy, CFM is still impacted by fraud when it occurs in a market. In fact, like most players in the mobile industry, CFM has suffered from the fraud-induced collapse of markets and has lost valuable partnerships with MNOs who have lost faith in carrier billing. If left unresolved, the adverse effects of fraud would further increase business losses. Furthermore, when fraud levels are too high, regulators step in and impose strict restrictions that limit business development. Once they are in place, it's difficult to loosen them, which is why it is crucial to act preventively.
To responsibly activate an anti-fraud response, CFM put in place a 10-point action to get MNOs back on track, led by the implementation of Evina's suite of anti-fraud solutions. The objective was first to proactively protect its users and partners from any potential threats. With Evina DCBprotect, CFM was able to demonstrate their traffic was clean and restore faith, while Evina Eyewitness helped build trust between the company and MNOs and create overall stronger business relationships. CFM now has all the tools to offer a transparent direct carrier billing platform that contains extremely low levels of fraud, great traffic, and is well-managed.
Evina is also a tool that helps reassure customers that the offered service is of high quality with little to no fraud. Mobile operators are guaranteed full transparency, as they can view all transactions, and they have stopped receiving excessive complaints from customers. Thanks to the regained trust, merchants can focus on business growth, meaning they can invest in offering more services and gaining more subscribers.
Gaby Bosch, CEO at CFM
"In our industry, the trust of mobile carriers is paramount. Many merchants can say they have no fraud, but can they show it? Evina's anti-fraud solutions provide players the tools to be transparent and detailed, giving MNOs the confidence they are looking for to enable beneficial direct carrier billing payments. Evina is a solution that has helped us regain control of certain markets and has proven that by making transparency our greatest asset, our business can thrive and grow like never before."
David Lotfi, Founder and CEO of Evina
"The DCB market landscape is proliferating with players that need that extra push to reach unmatchable revenue growth. Fraud being the main obstacle, anti-fraud solutions are the not-so-secret potion that enables operators to trust merchants who are then allowed to add new services, reach new clients, and grow their overall business."

Direct carrier billing is on the verge of unlocking a new level of prosperity for industry players. The market needs to be further fueled by merchants who can offer secure content to end users and MNOs that trust this system enough to enable direct carrier billing payments. Anti-fraud technology is the only solution to enable this growth and prevent market regulators from cutting off DCB before they have had the chance to experience the numerous opportunities brought by DCB.
About CFM
CFM connects mobile carriers with the world's leading gaming brands. With our safe and secure direct carrier billing platform, we enable seamless payments for exceptional content.
With direct relationships with some of the biggest carrier groups, CFM provides an easy solution for brands to access the potential in carrier billing. We deploy a full suite service of secure payment technology, product development, user acquisition, subscriber engagement, and customer care.
About Evina
Evina offers the most advanced cybersecurity for mobile payment, for MNOs, merchants and payment gateways to fend off fraud and conquer new markets. Evina's anti-fraud solutions secure over +16 million transactions in more than 70 countries each day, decrease complaint rates, maximize the number of legitimate transactions, and increase revenues.
Evina's press c​​ontact: [email protected]