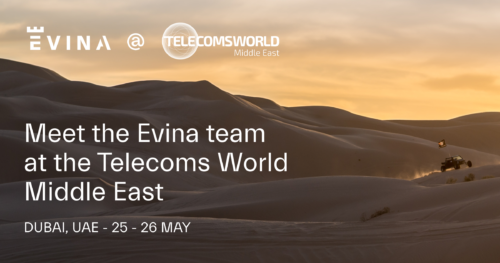 "The opportunity everyone is missing: How telcos could become the biggest fintechs in the world" is the title of the decisive keynote address from David Lotfi, CEO and founder of Evina that will open the Telecoms World Middle East event in Dubai May 24th.
Telecoms World Middle East is the must-attend event for telcos to gather strategic insights and sharpen their vision for the future of their business. It is a landmark event of the annual telecoms event calendar that includes thought-provoking conferences, the best speaker line-up to feature anywhere in telecoms, prestigious awards, and quality networking opportunities.
The event will start on May 24 with keynotes from CEOs and COOs of the major telcos Etisalat UAE and Vodafone Qatar, and dive straight into the crucial topic for the future of telcos: how they can become the world's biggest fintechs. Lotfi will be leading this keynote, backed by his 15+ years of experience in the telco industry and fueled by the data collected from the 80+ countries where Evina operates.
Evina has a solid track record of helping major MNOs (Oordeoo, Orange, Vodacom, and many more) develop their financial services, experience drastic revenue growth and take the decisive step to becoming real fintechs. Each day, forward thinking players trust our revenue-boosting cybersecurity solutions to protect over 20 million transactions.
The keynote, addressed to the most-forward thinking leaders in the telecoms world, will center around three key secrets that will be crucial for CEOs to make the right strategic decisions in 2022.
To get a head start on this transformation, book a meeting with the Evina team at Telecoms World Middle East:
https://info.evina.com/meet-evina-at-telecoms-world-me-22
Read the full press release for more detailed information on the keynote.