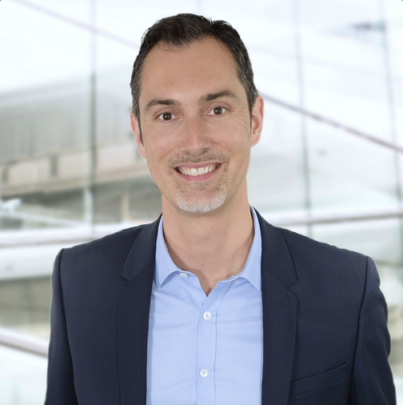 This month we introduce readers to Frédéric Guillou who has just joined Evina as Senior Sales and Business Development Manager.
Frédéric's strong international sales experience in the telecoms and payments sector will hugely benefit Evina and its clients. He is looking forward to building winning partnerships in Africa and the Middle-East as he promotes Evina's anti-fraud message and helps players in the payment ecosystem focus on sustainable growth.
After many years of working in mobile payment for leading players such as Gemalto and Netsize, what can you tell us about this growing market?
A long tenure lets you witness first-hand how mobile has both revolutionized our daily lives and also transformed itself so radically since I first joined the industry 15 years ago. When I was working in Africa, I was privileged to be part of the rise of the mobile financial services that pioneered on that continent. Mpesa from Safaricom and the cashless innovations from Airtel, MTN, Orange and others have all transformed how the unbanked go about their daily lives. Now with the current pandemic, there is further scope to expand digital payments in general.
In Africa and the Middle East, double-digit subscriber growth, better 4G and 5G connectivity and the rise of affordable smartphones all mean there is tremendous opportunity for disruptive technology solutions that address digital concerns in the mobile payment ecosystem.
Mobile payment is key for numerous players across the world. From your experience overseas, what are the main focuses across the different regions of the world?
If we look at carrier billing, Europe and NORAM have reached market and regulatory maturity. However, this is not the end of mobile opportunity. There are plenty of opportunities for new case studies in mobility, with mobile ticketing being just one example.
In the Middle East and Africa, there are many growing opportunities for mobile web contents, in particular, SVOD, sports and gaming are filling market voids and experiencing enormous growth when done right.
What are the main issues when it comes to telecoms specifically?
The first thing to be highlighted is that telcos worldwide have a golden asset in terms of the subscribers with which they have built a special relationship. Then, when it comes to risks, the increasing dominance of OTT players means the risk is to become an intermediary as a simple access point to mobile services rather than a true enabler. Evina, with its anti-fraud solutions is well-positioned to help MNOs ensure their brand safety in a sustainable way that keeps mobile monetization intact.