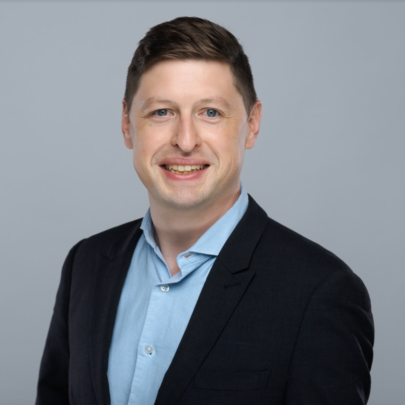 Bruno Mathis is bringing his substantial 13 years' experience in the mobile payment market for the benefit of Evina's clients. The majority of his career has been dedicated to eradicating pain points by taking the time to better understand customer needs and then translating these requests into product innovation. Following impressive tenures at Netsize and Hipay, Evina is excited to introduce our new Head of Product to our valued clients.
To start off, Evina has just launched its new product Eyewitness. Could you tell us more?
Evina's Eyewitness is the first solution in the world able to record data-enriched videos of what users actually see and do on the payment page. It saves time and money in complaint management and helps all players maintain trustful and transparent relationships.
Eyewitness will soon emerge as one of the key assets available to digital content providers, mobile network operators and aggregators in the fight against fraud.
Eyewitness fully supports these firms across compliance issues and end user complaints by recording the end user flow from the advertising banner to payment confirmation page.
No possible modifications or fake data can be inserted, meaning transparency is front and center. This will help merchants and operators build trustworthy partnerships.
The second positive aspect of the new product is its proactive nature. Eyewitness will be the first independent observer of all new fraud cases.
By detecting them as soon as possible, Eyewitness is the natural extension of the flagship Evina cybersecurity solution: DCBprotect.
After spending many years working in the mobile payment (Netsize and Hipay) market including within the DCB, wallet, bank card, and wireless payment sectors, what are your insights regarding the use of mobile methods and DCB?
First and foremost, the market moves very fast. Just yesterday, it seemed as if we were all focused on ways to market and receive payment for such basic mobile value-added services as logos and ringtones. Today, mobile technology has accelerated to the point where high-tech streaming, gaming, and services like Netflix and Spotify are the new foundation stones of the market. As such, these pillars of mobile innovation are expected to be fast, frictionless, and secure.
When it comes to DCB, merchants of digital value-added services use this payment technology because it is simple, fast and the association with established carriers adds that necessary credibility valued by the end user.
Users today demand access to a variety of payment methods that take into account where they live, and the technology used. Payment flows in 2020 must be adapted to the context and preferences of users.
In the final analysis, mobile has transformed into both a communication channel and a payment platform. The challenge now is to make this payment functionality native to the phone in a way that enables fast and frictionless secure transactions.
You've been working on the mobile payment component with big worldwide manufacturers such as Nokia. What are the different approaches in terms of payment flows?
Evina's customers will benefit from the fact that I have extensive experience working on a leading player's app store. In both the US and India, the content and payment component were different for each country but there was the common credit card payment element which was soon overtaken by mobile wallets and the DCB payment platform with all of the advantages it offers over traditional forms of payment. The challenge was to design the best payment flow for each country's specific economic conditions. For example, India has a large unbanked population that makes prepaid cards and mobile money solutions particularly popular. In the US, credit cards predominate, as one would expect.
When it comes to DCB, I worked with numerous telecoms operators such as Orange, SFR, Bouygues, AT&T, Free, Virgin Mobile, Claro Colombia and others. We had to adapt the flow for each type of operator, according to the flow supported by the user. With regards to Nokia, we made it possible for payments to be made in just one click in CB or DCB, with a common ID.
Was fraud an issue at the product level?
Fraud is inevitable, especially in the gaming industry. Unfortunately, the first instinct is to change payment flows and make them more complex in an effort to beat fraudsters. This is a knee-jerk reaction that simply reduces conversion rates.
With a credible and upfront anti-fraud provider like Evina, you get to keep the frictionless payment functionality while securing transactions in the most effective way. Moreover, the content will be delivered to the right person which enhances your chances of keeping customers in the long run. The flexibility and smoothness of the flow are very important for the consumer journey. Today, cybersecurity is a key element when it comes to optimizing the end user experience.